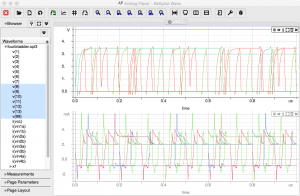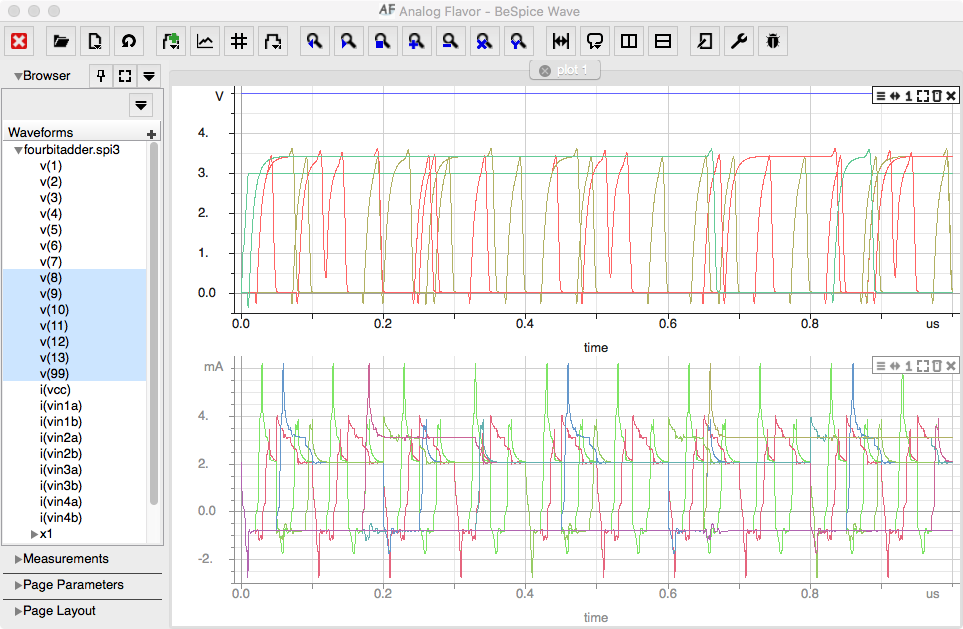 The free evaluation version of BeSpice Wave is now available on MacOs. Just like the Windows and Linux versions it can be downloaded from our downloads page.
It allows to visualize curves from CSV files, spice3 raw files and some other file formats. Spice3 raw files are generated by open source simulators such as ngspice. However many Spice simulators are able to export output in this file format. The integrated CSV file parser allows to visualize data generated by scientific, technical or financial software. It automatically detects the used separator.
Data can be exported or imported by drag-and-drop from Microsoft Excel, Apple Numbers or Libre Office Calc spreadsheets.
The full version has additional functionality:
many additional file formats are supported. Check this page for the entire list. Contact us if your preferred file format is not there.
configurable browser. Data from multiple files can be re-organized.
post-processing capability (fft, eye diagram, data reduction, calculator, …).
available as software component for your own developments.
Don't hesitate to contact us for a full featured 2 months evaluation license.