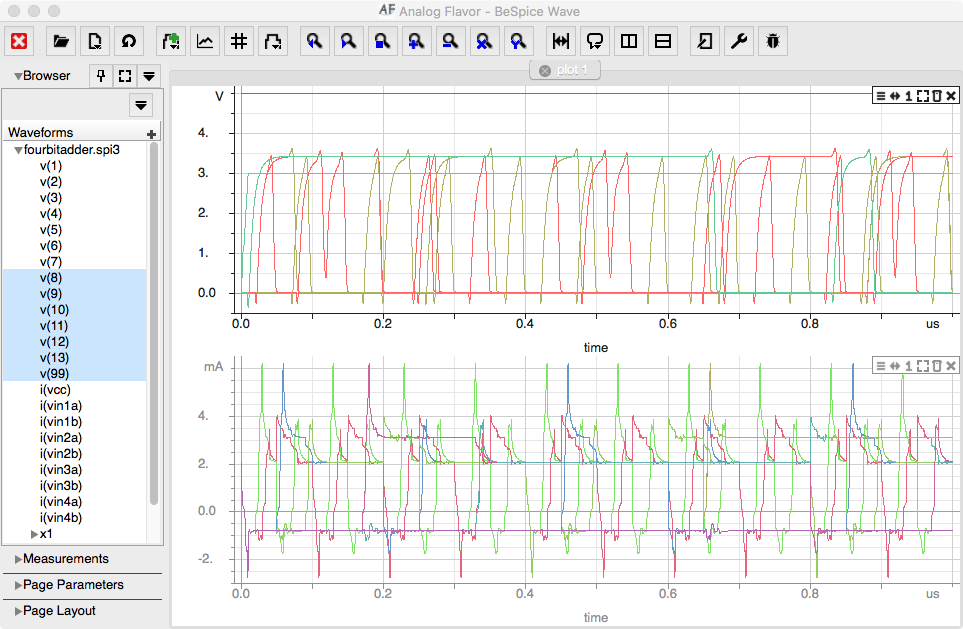 BeSpice Wave is now available on MacOs. Download the evaluation version from our downloads page. Our software is a CSV graph viewer. It reads files from data loggers or technical / scientific instruments. We also have a Windows and Linux version.
BeSpice Wave visualizes curves from CSV (comma separated values) files. Therefore the data is read column-wise and interpreted as curve data. These curves are listed in the browser window. When dragging them to a plot window, they are plotted.
Additionally users can export or import data by drag-and-drop. After having plotted a curve it can be dragged to another application. This can be a simple text editor or Microsoft Excel, Apple Numbers or Libre Office Calc. Likewise selected columns of data can be dragged form a spreadsheet to Bespice Wave.
The full version of BeSpice Wave has additional functionality:
Supports many additional file formats. Check this page for the entire list. If your preferred file format is not there we will be pleased to help you.
The curve browser is configurable. This allows to re-organize data from multiple files.
Post-processing capability (fft, eye diagram, data reduction, calculator, …).
Add text annotations to curves.
Available as software component or under an OEM license.
Don't hesitate to contact us for a full featured 2 months evaluation license.